Info: New entries for this event closed on Thursday 7th March 2019.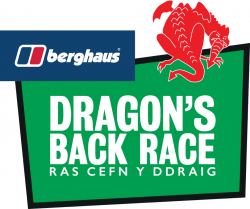 Entries Open
Wednesday 2nd May 2018 at 12:00
Entries Close
Thursday 7th March 2019
Five weekends dedicated to each day of the race, where a complete guided recce based on the organiser's recommended route is completed over two days.
The Recce Weekends will complete the full 2019 course over five weekends. This means that each day of the Berghaus Dragon's Back Race® is broken down into bite-sized chunks. After a winter of training these Recce Weekends will be a great reward and enable you to start putting everything together; learning the course, testing clothing and equipment and asking any questions you may have of the expert team guiding each recce.
Each weekend includes two days of guided running, accommodation, transport logistics and baggage transfer. The Recce Weekends will be a cost effective and efficient way to become familiar with the course whilst also meeting other participants in advance of the event.
When you sign up you'll be asked to indicate your expected overall finishing time so that we can organise everyone into smaller groups of similar paced runners if needed. Our running guides are all professionally qualified Mountain Leaders who have either completed previous editions of the Berghaus Dragon's Back Race® or worked on the Event Team. Either way, they have first-hand experience of the event, and are on hand to answer your questions throughout the weekend.
The dates for the recce weekends are:
Day 1 Recce: 9-10th March 2019
Day 2 Recce: 16-17th March 2019
Day 3 Recce: 23-24th March 2019
Day 4 Recce: 6-7th April 2019
Day 5 Recce: 13-14th April 2019
---
Event Location: