Info: New entries for this event closed on Sunday 2nd June 2019.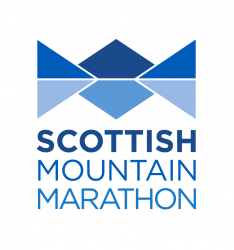 Entries Open
Wednesday 7th November 2018 at 10:00
Entries Close
Sunday 2nd June 2019
Courses
Elite; A; B; C; Long Score; Medium Score; Short Score
Entry Fees
per person
£6

9.00

£7

9.00

(from

01/01/2019

)
£8

9.00

(from

01/05/2019

)
Contact
Event Coordinator - Ourea Events
The Scottish Mountain Marathon™ is a new two-day mountain marathon that is stepping into the void left after the LAMM held its last edition on the Isle of Harris in 2018.
The new Scottish Mountain Marathon™ will take place on the same 'second weekend of June' that previously hosted the LAMM, and the dates are Saturday 8th and Sunday 9th June 2019.
The event will take place within Attadale Forest in the North West Highlands and will be the 2nd race in the 2019 British Mountain Marathon Championship.
We look forward to seeing you at the inaugural event!
---
IMPORTANT - BEFORE YOU ENTER PLEASE ENSURE YOUR PARTNER IS REGISTERED WITH SIENTRIES
This is essential if your partner is intending to take part in the British Mountain Marathon Championship as each person taking part in the champs needs to be identified by their own unique SiEntries ID. Contact your partner and ensure that they have already registered to use SiEntries. They should then give you their SiEntries ID (not the same as their SI-Card number). If they have not yet registered with SiEntries, please ask them to do so by visiting www.sientries.co.uk. Once you have their SiEntries ID, surname and postcode, you will be able to enter them as the second member of your team without needing to type in any of their personal details. After you have entered the event, the person who made the original entry can use the UPDATE ENTRY option on the event website to View/Edit the entry.
---
Event Location: