Info: New entries for this event closed on Sunday 15th August 2021.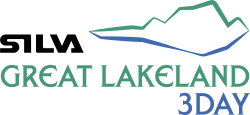 Entries Open
Wednesday 29th July 2020
Entries Close
Sunday 15th August 2021
The SILVA GL3D™ is an adventurous three-day mountain marathon with a unique, relaxed and friendly atmosphere that attracts both runners and long-distance walkers. Over the years the event has built up a dedicated following of runnes and walkers who enjoy time in the fells whilst their overnight kit is transported ahead.
Participants can choose from either the Expert, Wainwright, or Café course. Participants simply enter the event, and then choose whichever course they prefer on the day e.g. Wainwright for all three days, Wainwright then Café on day 2, or any 'mix-and-match' combination. All participants still share the same overnight camp. The Café Course is specifically aimed at experienced walkers and slower runners.

Rather than complex navigation, the emphasis is on long mountain journeys, spectacular scenery and enjoying an amazing mountain experience. Participants should expect mostly mountain trails and footpaths, along ridges and through valleys, rather than contouring and bogs. We start and finish in the same location – just three days apart! So that participants can get maximum enjoyment, we transport their overnight equipment between each camp.
Participants should be prepared for 6 to 12 hours on the hill each day, be competent mountain runners or walkers with the ability to navigate and be self-reliant. The first day is generally a little longer and the last day a little shorter. The friendly nature of the SILVA GL3D™ means that many solo participants join into informal groups to share each day on the hill. Although some participants race, there are no prizes, just the respect of your peers for finishing!

The relaxed atmosphere of the event is best summed up in the flexible starting arrangements; each morning participants simply pack up their kit (which is then transported) and set off between 0700 and 0900. The faster participants start last, whilst the slower participants start earlier. Free hot water is available both mornings and evenings and a complimentary cake and hot drink, and optional beer/G&T, at the end of each day's running... it is usually well deserved!
This event offers the option to purchase upgraded refundable terms, so that participants may be able to get a refund if they are unable to attend due to unforeseen circumstances.
---
Event Location:
what3words: