Info: New entries for this event closed on Friday 10th November 2023 at 11:00.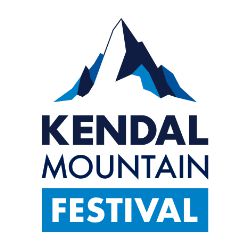 Entries Open
Wednesday 14th June 2023 at 10:00
Entries Close
Friday 10th November 2023 at 11:00
Entries so Far
1015 Participants
Entry Fees
£18

U18's - half price! (see below for details)
Your chance to take part in a rip-roaring trail run visiting the local landmarks used by the local running community. The route is pure trail running, strewn with natural obstacles (no arbitrary mud-baths or other obstacles required) just lots of great ascents, jaw dropping vistas, some hard packed and grassy trails and a great town centre finish.
The event is part of the Kendal Mountain Festival, and is organised on a not-for-profit basis to support the amazing volunteer work of Kendal Mountain Rescue Team.
The adidas TERREX Kendal Mountain Festival 10K Trail Run starts on closed roads climbing out of the town centre up Beast Banks. Its steep start utilising the same roads that the Tour of Britain cycle race finishes up. After 3km the route starts weaving along the limestone escarpment of Scout Scar with amazing views across Morecambe Bay and the Lyth Valley. The run along the escarpment is punctuated by crossing Underbarrow Road, where there will be a simple water station. The run continues towards Cunswick Scar before turning back across Kendal golf course and descending the steep streets and ginnels back into the centre of Kendal.
Other info:
Who's organising?
A well planned and professionally organised race by Ourea Events
Team of motivated race marshals and professional Ourea Events staff
Support our Charity Partner
Your entry includes
Race number
Digital race timing
Baggage storage
Fully waymarked and marshalled route
Closed roads start and finish in heart of Kendal town centre
Water station at approx. 6km
Prizes:
Prizes for the overall 1st, 2nd, 3rd male & female runners
Prizes for the 1st male & female runners in each 40, 50, 60, 70 vet categories.
Results:
Distance: 10km (it's actually closer to 11K! This has come about due to slight route amendments around the course especially on the golf course.)
Dogs: Please note due to landowner restrictions no dogs are permitted on the run.
Minimum Age: Runners need to be aged 14 or over to take part.
Under 18?
You are eligible to enter the 10K:
16-17 welcome to race without adult supervision if a parent/guardian accompanies them to registration
14-15 welcome to race with their parent/guardian who must also accompany them to registration
No U14s
Under 18 entries are half price!
View the Event Disclaimer / Terms and Conditions.
View the Event Cancellation / Refund Policy.
This event offers the option to purchase XCover, so that participants may be able to get a refund if they are unable to attend due to unforeseen circumstances.
---
what3words: