Info: New entries for this event closed on Sunday 19th January 2020 at 23:00.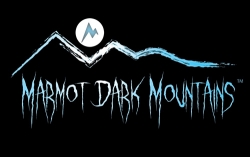 Entries Open
Friday 29th March 2019 at 10:00
Entries Close
Sunday 19th January 2020 at 23:00
Courses
Elite; A; B; C; Long Score; Medium Score; Short Score
Entry Fees
| | | |
| --- | --- | --- |
| Entry Fee (per person) | £85.00 | |
Marmot Dark Mountains™ takes the classic two-day mountain marathon format and gives it a darker twist. Rather than two days of running with an overnight camp in between, we pack everything into one winter's night!
This challenging event takes place on the last weekend of January each year and like most regular mountain marathons, is a pairs-only event.
The event is based on the usual mountain marathon format with Elite, A, B, C, Long, Medium and Short Score Courses.
Starting on Saturday evening, the longest courses set off first for dusk-to-dawn racing. The shorter courses set off later in the evening with the aim of most competitors finishing within an hour or so of each other the following Sunday morning. This makes for an exciting finale as all the competitors converge on the finish as dawn breaks.
Courses remaining open until 1100 on Sunday so there is sufficient time for everyone to complete their course and share in the success. There will a hearty breakfast and unlimited hot drinks for everyone as they finish.
IMPORTANT - BEFORE YOU ENTER PLEASE ENSURE YOUR PARTNER IS REGISTERED WITH SIENTRIES
This is essential if your partner is intending to take part in the British Mountain Marathon Championship; to qualify for a ranking he/she will need to be identified by their own unique SiEntries ID. Contact your partner and ensure that they have already registered to use SiEntries. They should then give you their SiEntries ID (not the same as their SI-Card number). If they have not yet registered with SiEntries, please ask them to do so by visiting www.sientries.co.uk. Once you have their SiEntries ID, surname and postcode, you will be able to enter them as the second member of your team without needing to type in any of their personal details.
---
Event Location: